Sustainable Operations
We fully embrace our role as responsible stewards of the natural resources we manage, the people we employ and the environment in which we operate. We strive to adhere to quality operating standards with a strong focus on the environment, the health and safety of our employees and our local communities.
A Differentiated Business Model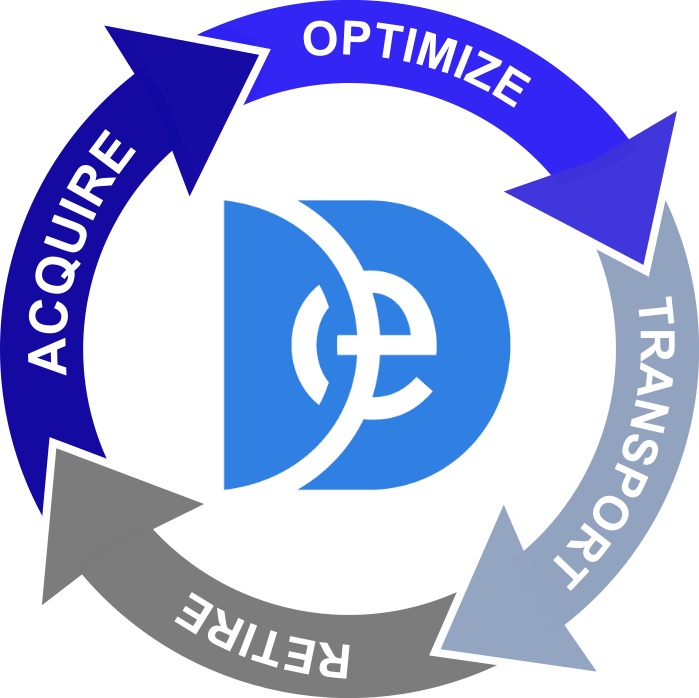 Our business is unique among US natural gas and oil producers in that we do not actively engage in large-scale, capital-intensive drilling and development programs which often seek to capture short-term high production and revenue. These traditional development models typically seek to divest of mature, low production assets in order to generate more cash for further development while also avoiding the future retirement obligation of those mature wells.
Alternatively, our stewardship model focuses on acquiring existing long-life, low terminal decline producing wells, and at times their associated midstream assets, and then efficiently managing the assets to improve or restore production, optimize operations, increase efficiencies and reduce emissions before safely and permanently retiring those assets at the end of their useful lives. Any development in which we do engage is currently limited to occasional contracted well development for other operators or to development in progress at the time of an acquisition which may require program completion under our ownership.
Read more about our Smarter Asset Management and Safe & Systematic Well Retirement programs here.
The Benefits of Natural Gas
Diversified's operations encompass some of our nation's most prolific natural gas formations which have the ability to support energy security for our nation while serving both domestic and global daily energy needs. In fact, the nine states in which the Company operates natural gas assets supplied more than 75% of total US dry natural gas production in 2020. At the same time, the US has among the lowest methane emissions intensity of natural gas and oil producing nations, according to the International Energy Agency's ("IEA") Methane Tracker. Even with the increasing attention on climate change and evolving associated regulatory intervention, no entity has pushed the gas and oil industry harder for environmental stewardship and improvement than the industry itself.
We recognize that natural gas and oil derived products continue to play vital roles in supporting transportation, medical and pharmaceutical, utilities, agricultural, food, clothing, heavy metals, communications and technology industries. Further, natural gas and oil are being used to create "green" materials such as wind power blades, solar panels and light-weight cars while the methane in natural gas is being used to make hydrogen power. So, even while the industry implements new expectations for improving its environmental footprint, the world continues to look to natural gas to support its energy and life-sustaining needs.
Natural Gas is Reliable
Extreme weather events have drawn attention to the inherent risks that impact energy security. Natural gas, as an easy-to-store, lower-carbon option, stands out as an optimal candidate to provide an uninterrupted, flexible energy supply.
Natural Gas is Clean
Natural gas is the cleanest-burning hydrocarbon, producing approximately half the carbon dioxide (CO2) and just one-tenth of the air pollutants of coal when burned to generate an equivalent amount of electricity. Natural gas makes important clean contributions to the transportation sector as well, including the use of LNG as a lower-emissions alternative to diesel and heavy fuel oil in transport.
Natural Gas is Efficient
Natural gas has a greater than 90% efficiency rate from wellhead to burnertip, while coal-generated electricity delivers less than half of natural gas' efficiency.
Natural Gas is Abundant
The American Gas Association's Potential Gas Committee's latest assessment of the nation's estimated natural gas resource base affirms that year end 2020 technically recoverable resources total 3,368 trillion cubic feet, or enough to meet US energy needs for more than 100 years assuming US natural gas consumption remains at current levels.
Natural Gas is Affordable
Affordability goes hand in hand with the abundance of US natural gas. Abundant natural gas not only reduces consumers' monthly utility bills but also their total monthly spending when considering the lower cost of consumer goods as a function of manufacturing and transportation sectors that rely upon abundant, affordable and reliable natural gas.
Read more about our sustainable operations by visiting our latest Sustainability Report, published for the 2022 operating year.